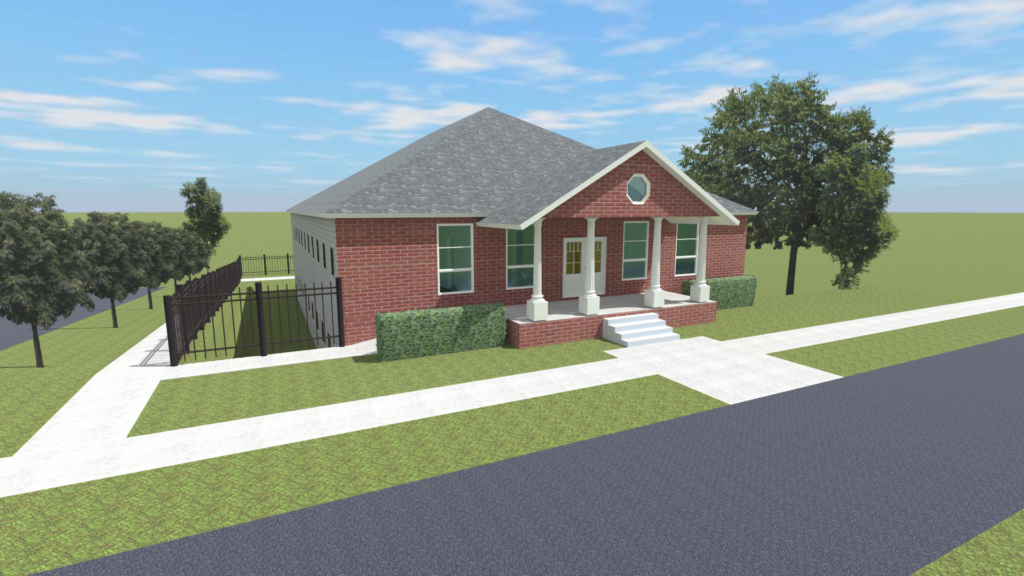 Emergency Housing Entrance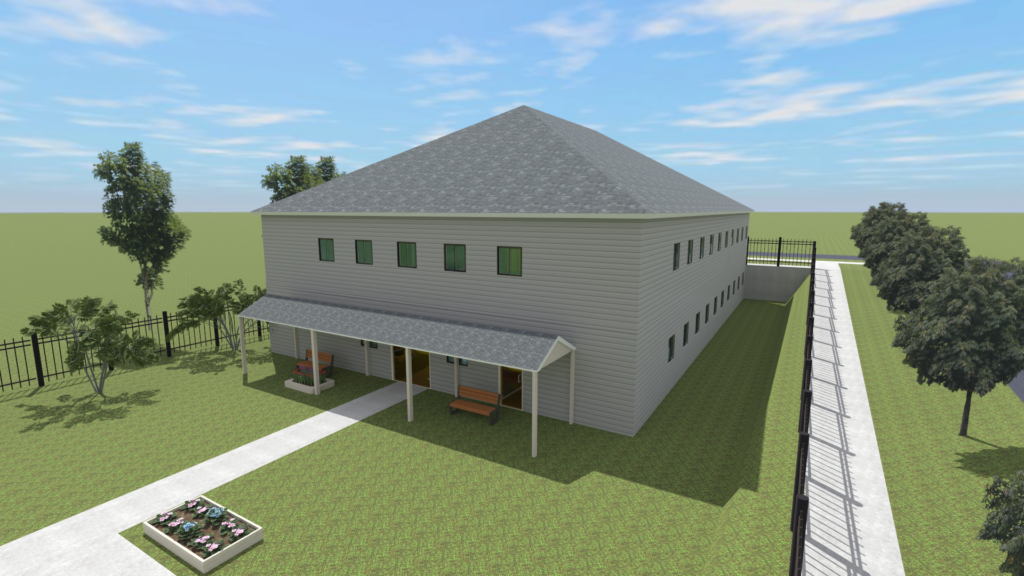 The Holloway House Transitional Living Center Entrance
Designed by local architect Cal Munroe, Martha's Hope is a two story Emergency and Transitional Housing Facility. The street level entrance provides access to the lobby as well as the men, women, and family emergency housing facilities, and multipurpose room. At full capacity, the Emergency Housing floor can serve 44 individuals, including two families of 4. 
The Holloway House Transitional Living Center is located on the bottom floor of Martha's Hope. Unlike the emergency accommodations, The Holloway House provides individual private rooms where individuals who have committed to working with an Empowerment Coach reside. With bunkable beds, each room has the capacity for two individuals, bringing the total capacity in The Holloway House to 40. Similar to the emergency housing section, there are also two private family rooms with ensuite bathrooms. 
Overall, without the addition of emergency cots, the total capacity to serve at Martha's Hope is 84. 
Take a moment and tour Martha's Hope using the virtual walkthrough below. 
If you would like more information about Martha's Hope, please contact:
Kyle Bryan, Outreach Coordinator
United to End Homelessness
256-848-7755
kbryan@uweca.org